Dense smoke from the fires in Canada has darkened skies over New York and much of the northeastern United States since Tuesday. The sky turned yellowish and visibility in the Big Apple was almost completely reduced. All accompanied by a strong smell of burning.
The New York State Department of the Environment has issued an air quality alert, which will remain in effect until at least midnight. The authorities have also summoned those with lung diseases or heart problems to avoid staying outdoors. An announcement intended also for children and the elderly. Other counties like Connecticut and Massachusetts have issued similar alerts.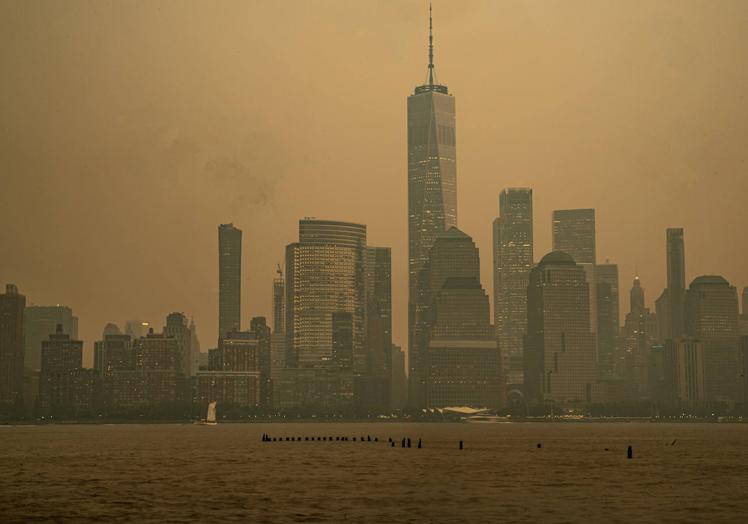 Why is the United States in this situation? The reason is the unprecedented wave of fires at this time of year that ravages Canada. According to the Canadian Inter-Agency Wildfire Center, there were more than 400 active wildfires as of Tuesday, half out of control. More than 26,000 Canadians have had to be evacuated and several hundred homes have suffered structural damage. Air quality has been affected even more than a thousand kilometers from the fires.
The smoke has caused New York City to have some of the worst air quality in the entire United States, which will prevail for the rest of the week, CNBC reported. For its part, the AirNow website, a platform that details the condition that is breathed in each state, reported that in the Big Apple there is a negative score of more than 150. The alert issued by the authorities is red, what he considers the air to be unhealthy.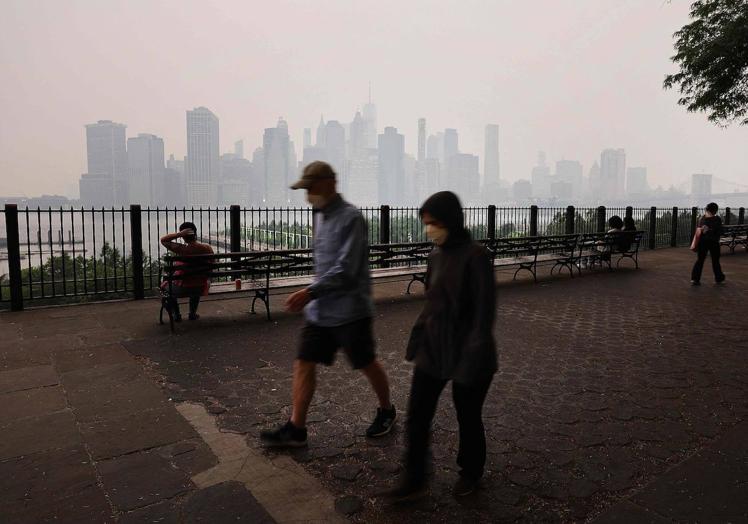 Exposure to this type of pollution can cause inflammation and weaken the immune system, especially when the tiny particles enter the lungs and reach the bloodstream. Increases the risk of asthma, lung cancer, or other chronic lung diseases. The masks have returned to make an appearance on the streets of New York.