Reserved for subscribers
Unknown in Paris and in the big cities, bakery networks are developing quickly in the provinces. Meeting with Sophie and Olivier Lebreuilly, who started in 2014.
By Mary Bordet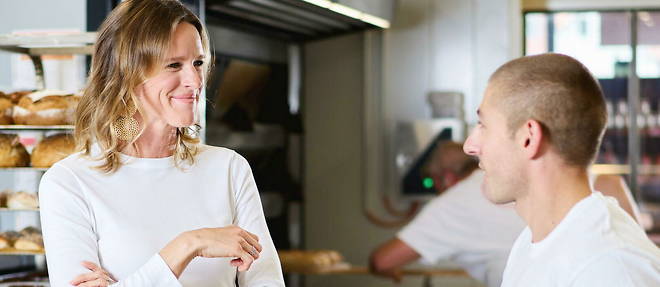 Ihe world of baking is in the midst of a revolution. A movement which escapes the eyes of the inhabitants of the metropolises, but which affects peripheral, rural and semi-rural France. These networks of new kinds of bakeries, which are sometimes nicknamed "roundabout bakeries", are deliberately located outside town centres, in the heart of commercial areas, on strategic roads in terms of traffic, easily accessible and with large parking lots.
In this category, we find in particular the Marie Blachère group, pioneer and leader with more than 700 points of sale, the Ange network, the Louise bakeries in which Teract, the financial company of the Niel, Pigasse and Zouari trio, has invested. If this phenomenon remains marginal in a country with 39,000 bakers…