Former Serbian player Dejan Tomasevic, a key player in the postwar Yugoslav national team, as well as a former Valencia Basket and Baskonia player, passed this Sunday through Pulling to Fail, the thematic program on basketball from esRadio in the fourth episode of the serial 'Memories of Belgrade'.
The center recalled the extensive anecdote of his brilliant career, beginning with his change of team in Belgrade at a time when, he understands, it was easier to do than now. "When I left the Red Star to Partizan in 1995 it was already something strange, but now it is much more difficult. Now I wouldn't with what I know. But I also say that it was the most important movement of my career, "he explained. In addition, he told a curious anecdote about his origins:" I played football for a few months at Partizan and then I spent five years at Estrella Roja, my family's team. I think I must be the only one who has played football and basketball in Partizan and Red Star, "he smiled. He also said that" the Red Star-Partizan rivalry is similar to that of Olympiakos and Panathinaikos in Athens, with the difference being that in Serbia the police are much stricter. In Greece there are not so many police … it is perhaps more dangerous, "said the one who was also a Panathinaikos player. Outside of basketball, he wanted to make a plea for his city, clarifying that" Belgrade is one of the best cities in Europe. After what happened in the 90s, when everyone spoke badly of Belgrade and Serbia, we want to show that this is not the case. "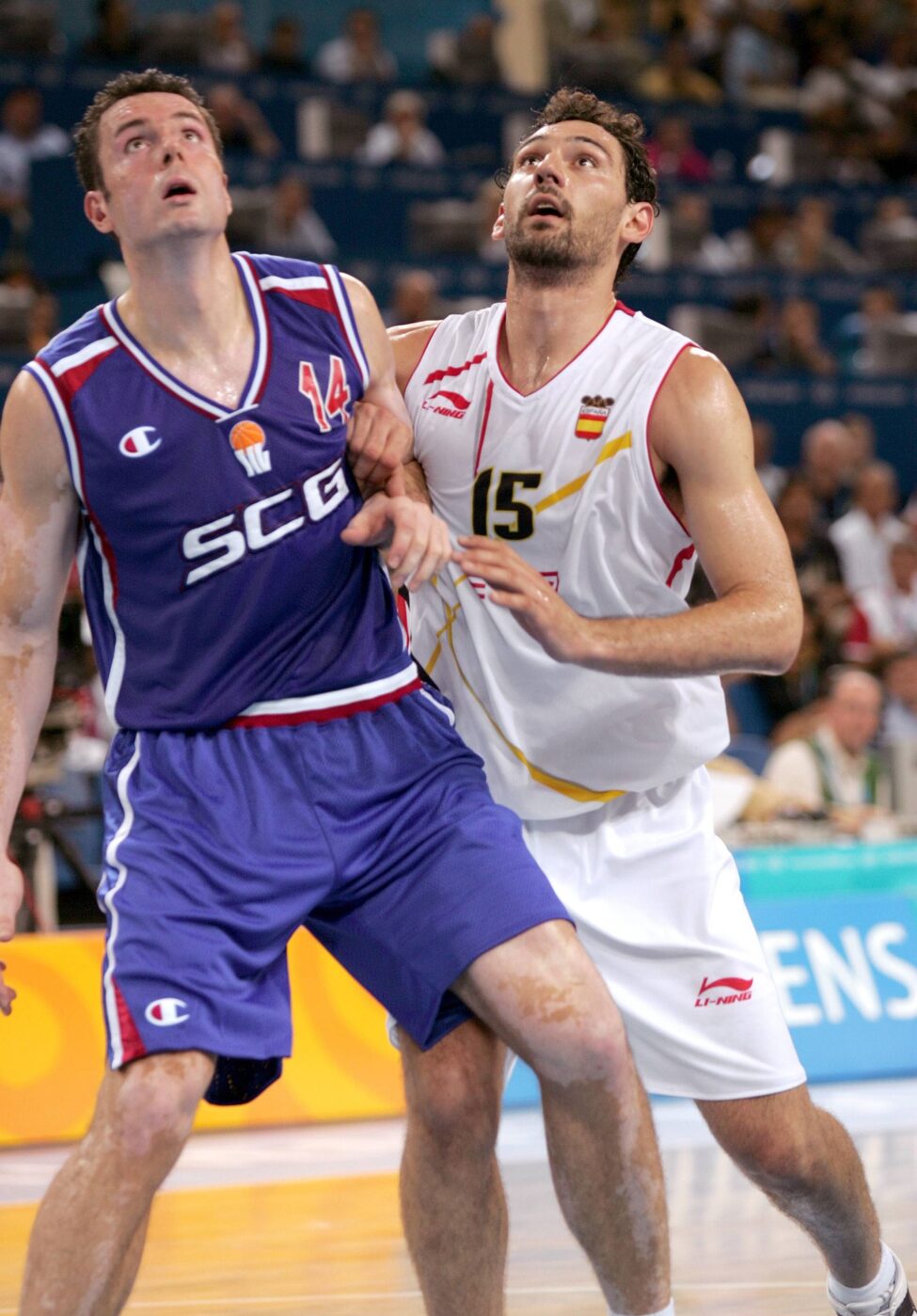 Regarding his experience in Spain, starting at TAU ​​Vitoria, he admitted that "it was difficult for him to start, because starting with Dusko Ivanovic is not easy". About the Montenegrin coach, he said that" it is hard, but when you assume that he is like that and you are able to endure it, you improve a lot. That was the best team of my career, without a doubt. "
Both in Vitoria and later in Valencia, where he played for three years, he formed an unforgettable couple with the Argentine Fabricio Oberto, on which he showed his certainty that today he would continue to be successful. "I have no doubt that 'Fabri' and I could continue playing together today. He was a very smart player, with a lot of mobility. We would have an advantage to play inside, it would be easy, "he argued.
In the interview, of course, he also spoke about his glorious past with the Yugoslav team first, and then Serbian, telling a curious anecdote, already as a veteran. "In 2005 I promised my wife that that summer I would rest. I was driving to the sea, to Greece, and Obradovic called me who was the coach. He had said no to the national team and he had understood, but he told me that he needed me. I made a U-turn. And you can't say no to Zeljko"He recalled. In fact, about Cacak's coach, he made it clear that" each player who signs for Obradovic should ask him for his account number and pay him 50% of his salary, because he will surely improve with him. "
After finishing his time as a player, Tomasevic worked for the Serbian Federation for years, initially as vice president of competitions and then rising to the position of general secretary. In fact, it was even candidate for the FIBA ​​presidency, making it clear that his first objective would have been to reach an agreement with the Euroleague. "It bothers me that they do not speak. It is outrageous that the teams and the Euroleague coincide. When I started my candidacy I said that I would talk to them every day until there was a solution," he said, assuring that "if this is not solved, basketball will not grow ". In addition, questioned by the former FIBA ​​secretary general between 1976 and 2002, the controversial 'Bora' Stankovic declared that he felt "pride in my special friendship with him. We talked a lot. Sure he was the patron of Yugoslav basketball, but I promise he never helped. to Serbia against others or to do anything illegal, "he settled.
Share
Send
Send
Flip
Tweet
Share
Wiggle it
Pin
Print Send
.