The Convoy for Freedom, caused by the obligation for border drivers to be vaccinated, turned into a vast anti-government movement.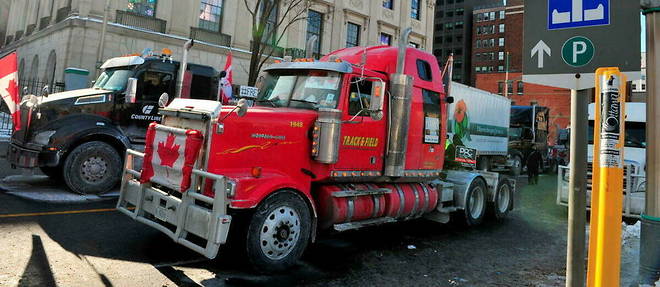 From our correspondent in the United States Claire Meynial


Published on

Link copied
Copy link

Lhe reputation of Canadians for friendliness and politeness took a hit this weekend. On Saturday, the Convoy for Freedom 2022, initially made up of trucks, arrived in Ottawa, the capital. Thousands of people gathered to demonstrate against the mandatory vaccine and other Covid-related health measures, near Parliament Hill, atop which sits the House of Commons.
What many initially described as a good-natured protest has obviously escalated. Some urinated on the National War Memorial and a woman danced on the Tomb of the Unknown Soldier. Confederate flags were seen (symbol, in the United States, of white supremacy), as well as swastikas. Others displayed stars j…
You are currently reading: Canada: Why truck drivers are paralyzing Ottawa