He is the man on whom the eyes are fixed: Karim Benzema it monopolizes the information of the last days, and it does not seem that the trend is going to change. After 14 years and 25 titles with the real Madridthe striker could be facing his last dates as a player for the merengue entity.
Although everything indicated that it would be imminent, the soap opera about the Frenchman's departure from the Santiago Bernabéu seems to have another chapter. The offer you have on the table is stratospheric: 200 million in two seasons for setting course for the League of Saudi Arabia. A championship that, despite being several ranks below European football, is 'collecting' more and more legends from the old continent. In fact, Cristiano Ronaldo himself insists on the potential of the Asian competition.
This Thursday, Karim Benzema received the 'MARCA Legend' award. The surprise jumped when he was asked about what seemed like a more than possible exit. "Why do I have to talk about the future? I'm at Real Madrid. The reality is another, not what is said on the internet"said the Frenchman.
Some statements that contrast with what had been suspected in the last hours, since even the striker shared in his stories on Instagram a publication by the French journalist Julien Laurens -who a few hours earlier had given the exclusive on his departure- praising him as a farewell.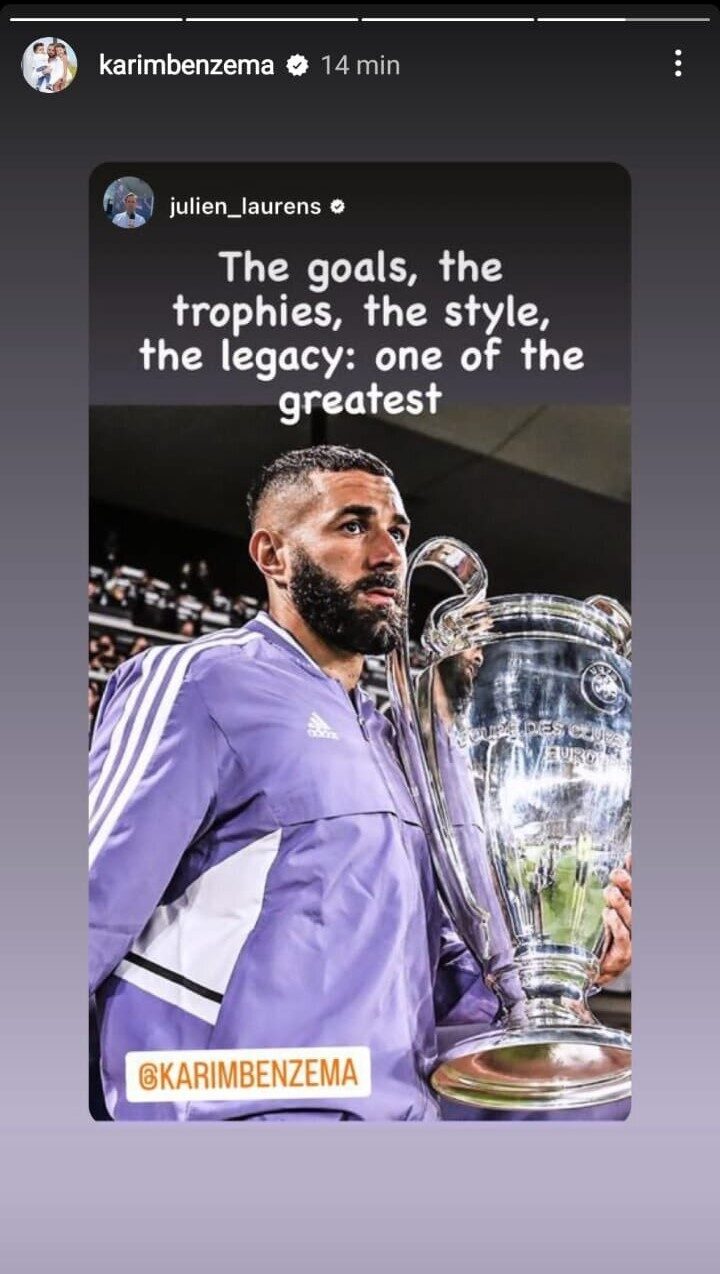 The doubt is still valid, and the ball is still on the roof of Karim Benzema. With a contract until 2024, the romantic story between that boy who came from Lyon and the club that saw him touch glory could have the end of him just around the corner.